Saturday 28 April 2018
BHP SD70ACe locomotive 4487 serial 20148001-020 has been sighted as being named 'Paul Harris'.
Monday 9 April 2018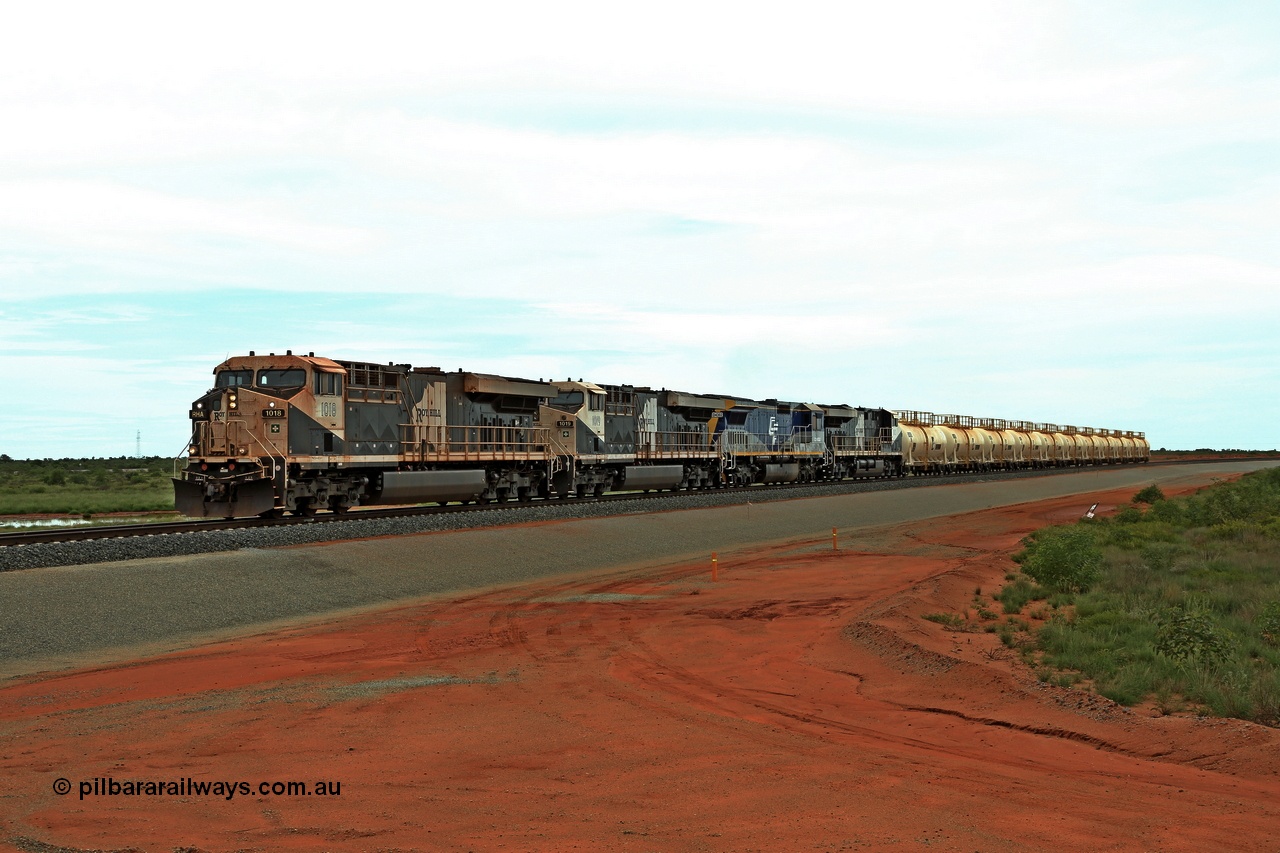 Great Northern Highway 18.2 km grade crossing on the Roy Hill railway sees General Electric ES44ACi unit RHA 1018 serial number 63829 leading sister units RHA 1019 and RHA 1013 with interloper CFCLA lease unit Goninan ALCo to GE rebuild CM40-8M locomotive CD 4302.
Originally Robe River 9421, a Comeng NSW built ALCo M636 with serial number C6103-1, rebuilt by Goninan in 1993 with serial 8297-2/93-137, then sold to CFCLA in 2012 and was used to build this Roy Hill railway then leased to Rio Tinto for a while before being leased now to Roy Hill. Seen here powering a loaded fuel train with eleven TA class fuel tank waggons as part of the mainline testing of these CFCLA lease CM40-8M units prior to ore train service.
17th January 2018.