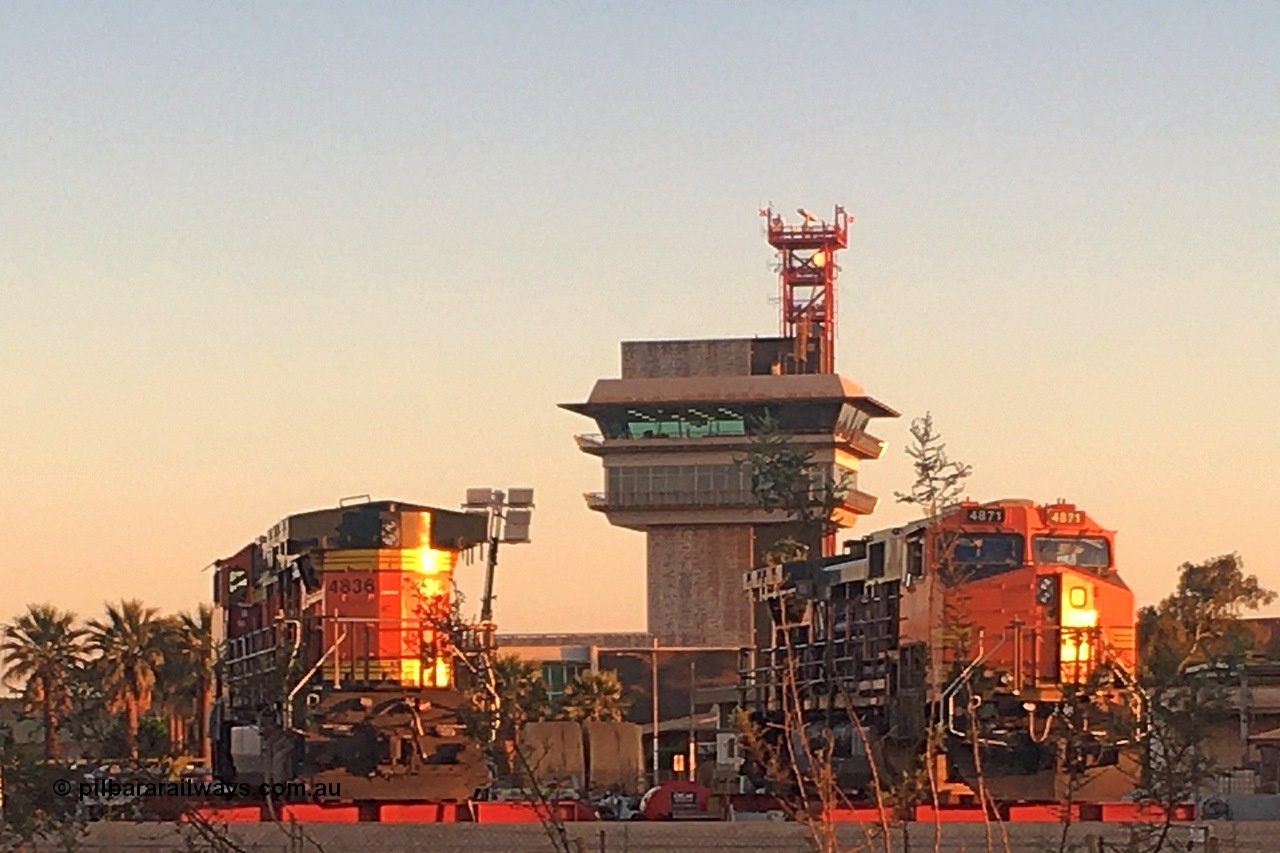 Well after a couple of days unloading over the 14th and 15th August 2021 FMG's eight lease units being former BNSF 9-44CW locomotives have 'hit the ground' in the Pilbara. It seems they have been separated from their bogies or trucks.
They are said to be on a four-year lease while additional motive power is rebuilt or sourced. The units are: GECX 4854, 4833, 4807, 4847, 4787, 4783, 4836, 4871.
They were shipped from Norfolk VA to Port Hedland on the heavy lift vessel BBC Emerald. 4854 was the first unloaded on the 14th and 4836 was the final on the 15th.
BNSF ordered 217 General Electric 9-44CW units under order number 1893 and the eight units that came to Australia are:
4783 serial number 50637 build Jun-1998
4787 serial number 50641 build Jun-1998
4807 serial number 50661 build Jul-1998
4833 serial number 50687 build Aug-1998
4836 serial number 50690 build Aug-1998
4847 serial number 50701 build Aug-1998
4854 serial number 50708 build Aug-1998
4871 serial number 50725 build Sep-1998
4836 and 4871 sit on stands and have had their hood doors removed.