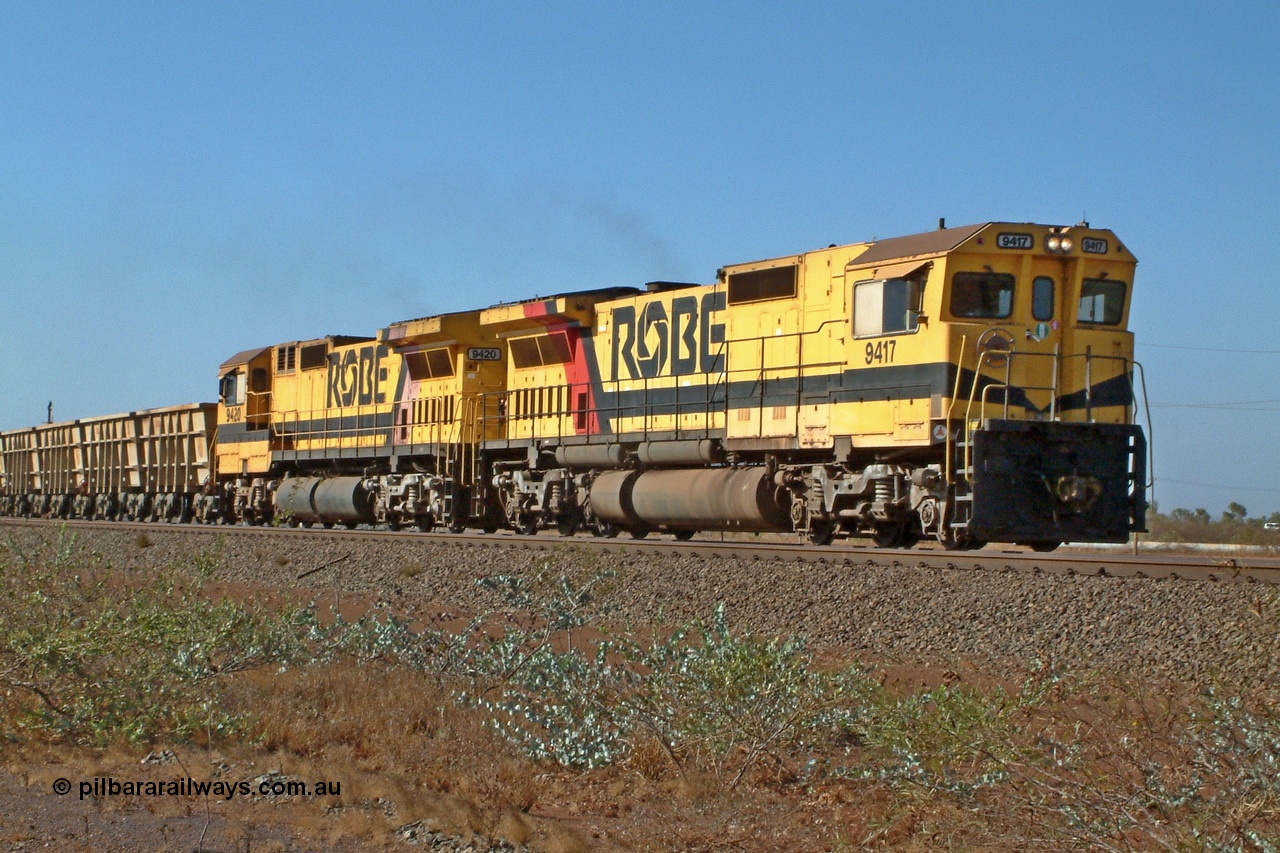 It was reported to me a few days ago, Wednesday 27th February that Rio Tinto has shut down and stored their remaining CM40-8M or Dash 8 units which have been in operation on the Robe River system since 9417 was rebuilt and entered service with Robe River in June 1989.
9417 was rebuilt from ALCo C636 serial 6010-1 of November 1968 for Spokane Portland & Seattle as #340.
The image shows 9417 working out of Seven Mile towards the dumper as a shunt unit, the Dash 8 units didn't have the ICSS fitted to them so were relegated to trailing units on the Deepdale line or shunt jobs in the yards and working dumper shuttles.