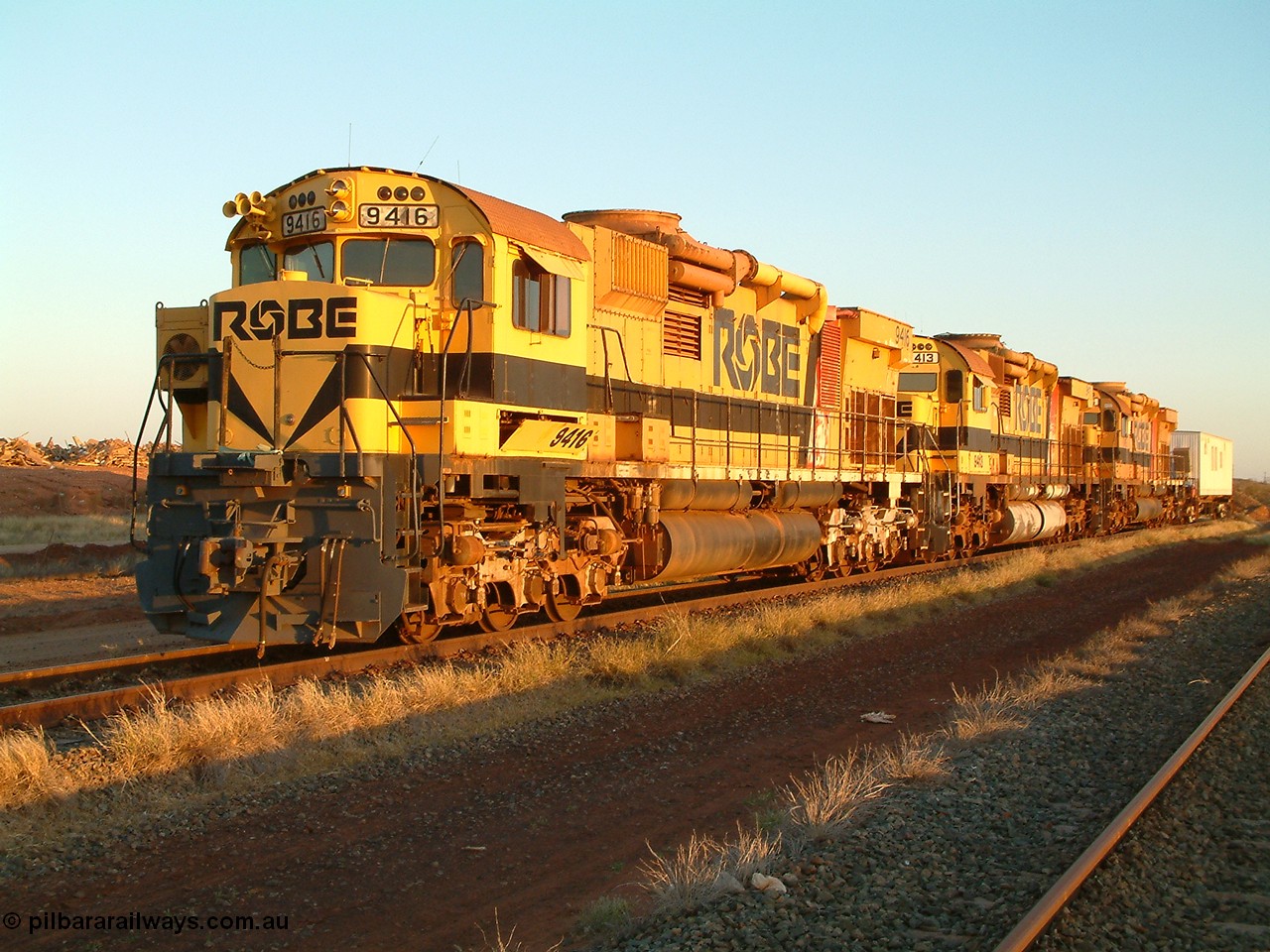 Robe River AE-Goodwin built M636 ALCo locomotive 9416 serial G-6046-16 was originally built for Hamersley Iron as 4045 but sold to Robe River and delivered in HI green and yellow in 1973, and originally numbered 1716 by Robe.
The piping on these units is for air-to-air intercooling in an effort to lower the air intake temperature and all three had the 251 Plus ALCo engine.
Behind 9416 are fellow AE Goodwin built M636 ALCo units, 9413 serial G-6060-4 built in December 1971, originally numbered 262.004 then 1713, and 9415 serial G-6060-6 built February 1972, originally numbered 1715.