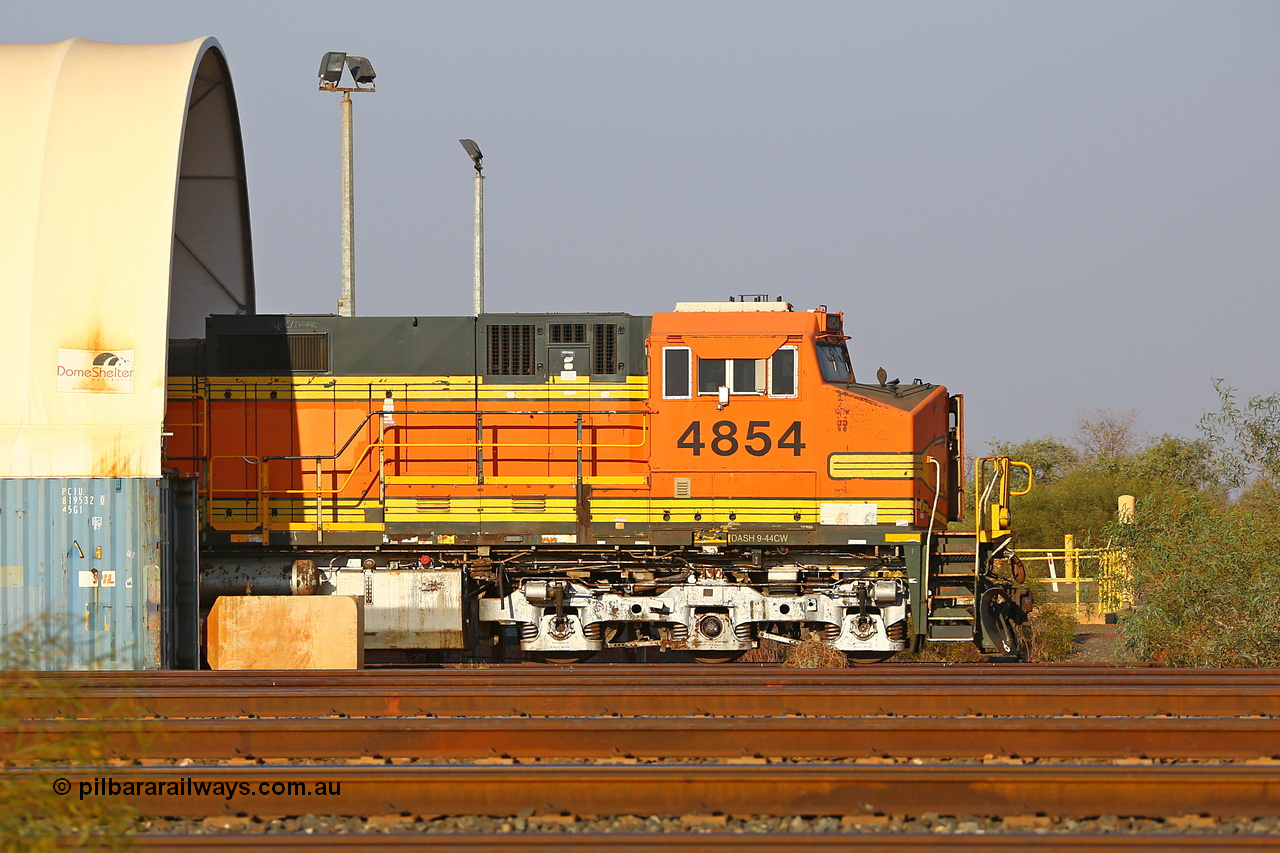 Both the FMG CM40-8M units that were sent to Fortescue's FFI (Fortescue Future Industries) in Hazelmere, Perth have been repainted into the FMG blue and white livery and renumbered. CD 4301 has been partially renumbered to 801, while, CD 4302 has been renumbered to 802.
In the first week of November 2022, 802 was trucked back up to Thomas Yard in South Hedland. Then one of FMG's former BNSF / GECX units, 4854, was returned on the same float and has been sent to Gemco in Perth and arrived there on the 10th of November 2022.
801 was former CFCLA CD 4301, and former Robe River 9410 with serial number 2160-03 / 96-202.
802 was former CFCLA CD 4302, and former Robe River 9421 with serial number 8297-02 / 93-137.
4854 was former BNSF / GECX with the same road number, serial number 50708 and built in 8/1998. It should be numbered 022 in the 9-44CW road number range of FMG units.