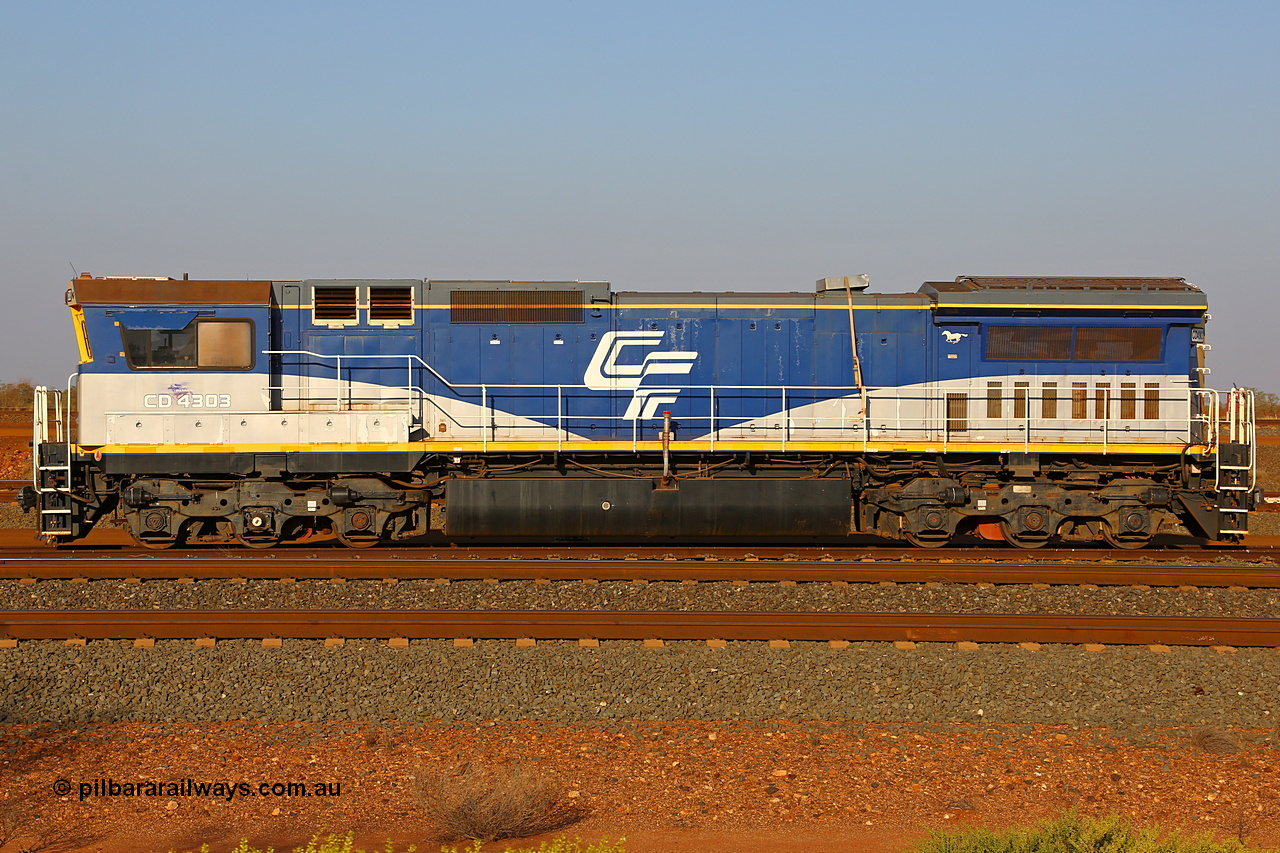 FMG has three CM40-8M GE rebuild units purchased from CFCLA / Rail First. While two (CD 4301 and CD 4302) went to Perth to Fortescue Future Industries for trialling with alternative fuels, CD 4303 'Warrior' is located at parent FMG's Thomas Yard in South Hedland.
Here is a side view of CD 4303 'Warrior' serial number 8206-04 / 92-126. This unit history is it started with Robe River having been built by Comeng WA as an ALCo M363 in late 1979 with serial number C6116-1 and order WA112 and road number 9423. This was the final ALCo built new for Robe River. It was delivered by road in February 1980. It was purchased as a replacement for 9417 that was scrapped following a head on collision on 2 February 1979.
9423 was rebuilt from an M636 into the GE CM40-8M in 1992 by Goninan in Perth and was recommissioned by Robe in May 1992.
It ended up in CFCLA ownership in 2012 and was rebuilt by Goninan WA and reclassed and numbered as CD 4303 'Warrior' and wearing the CFCLA livery.
9423 has seen lease periods on both FMG and Roy Hill railways in the Pilbara.
Finally, it was sold to FMG and transferred to Thomas yard Port Hedland in late 2021.